MORNING SMOOTHIE RECIPE
I am a creature of habit and routine.
Each morning, I wake up at the same time (or at least close to it) and drink the same thing each and every morning. It's easy, quick, and how I get my fruit in each day!
Two years ago Kyle got me a Nutribullet and it was a game changer to my morning routine. I can now take my breakfast on the road, which is good because I am usually in a hurry.
Below is my morning smoothie recipe that only needs 5 ingredients.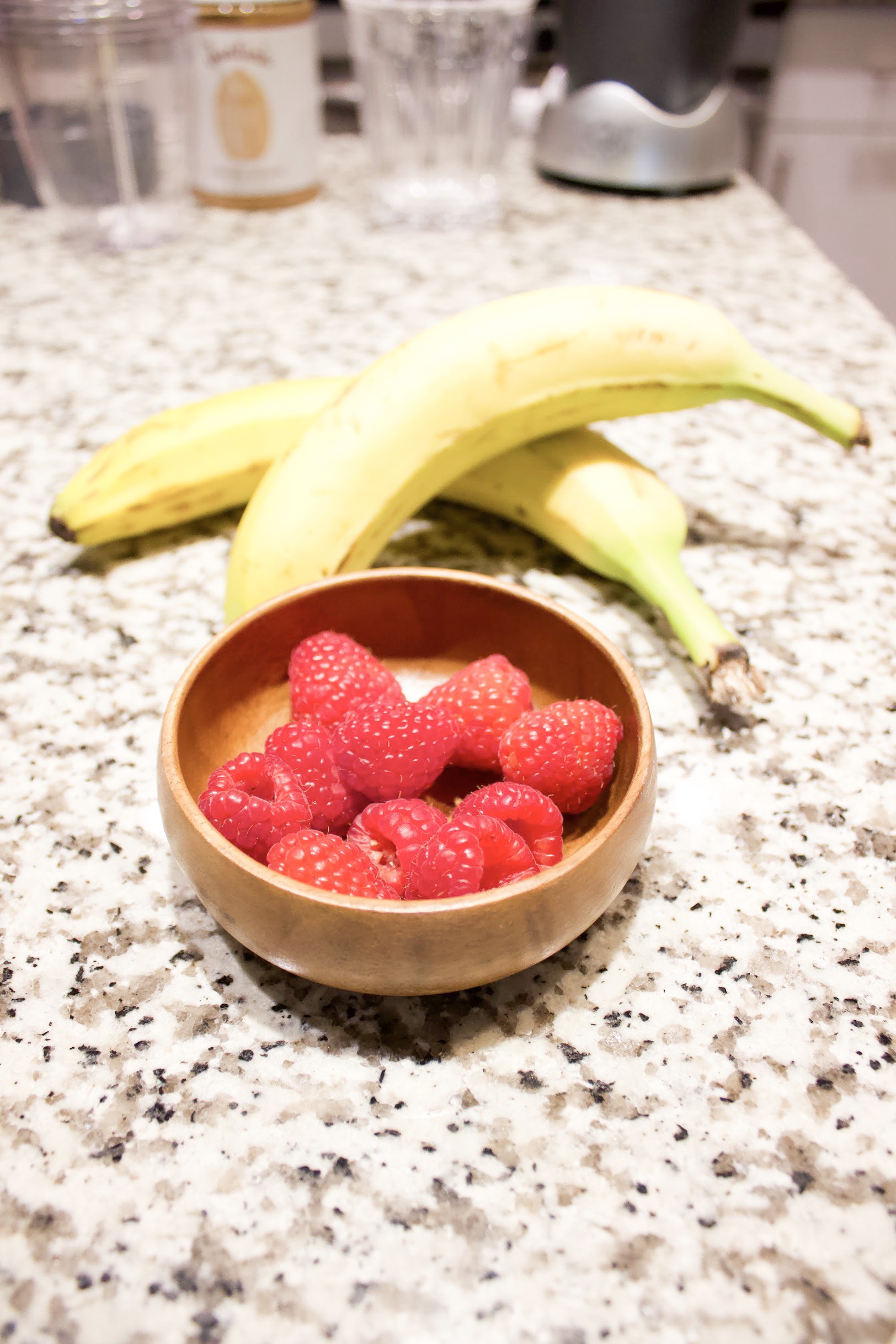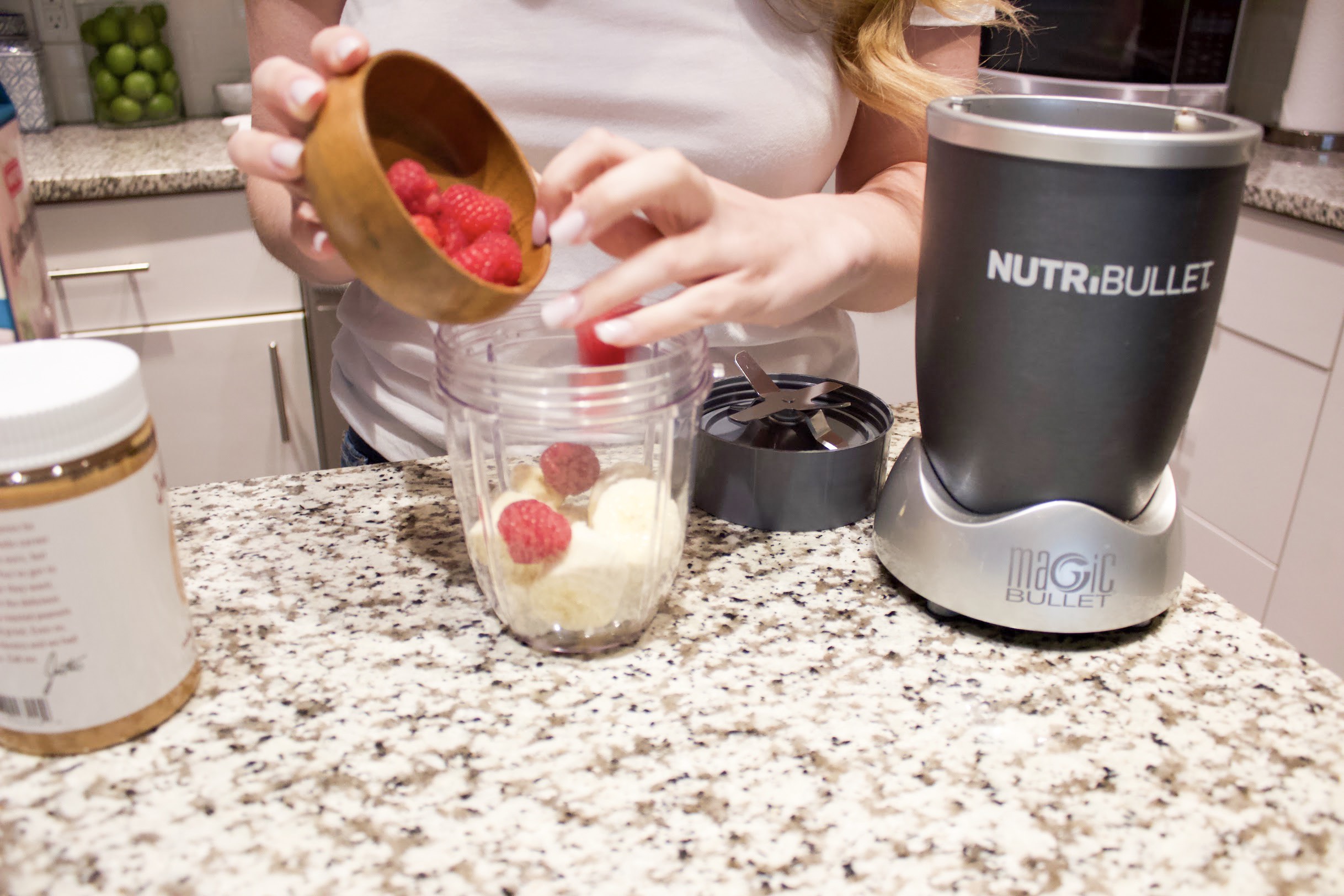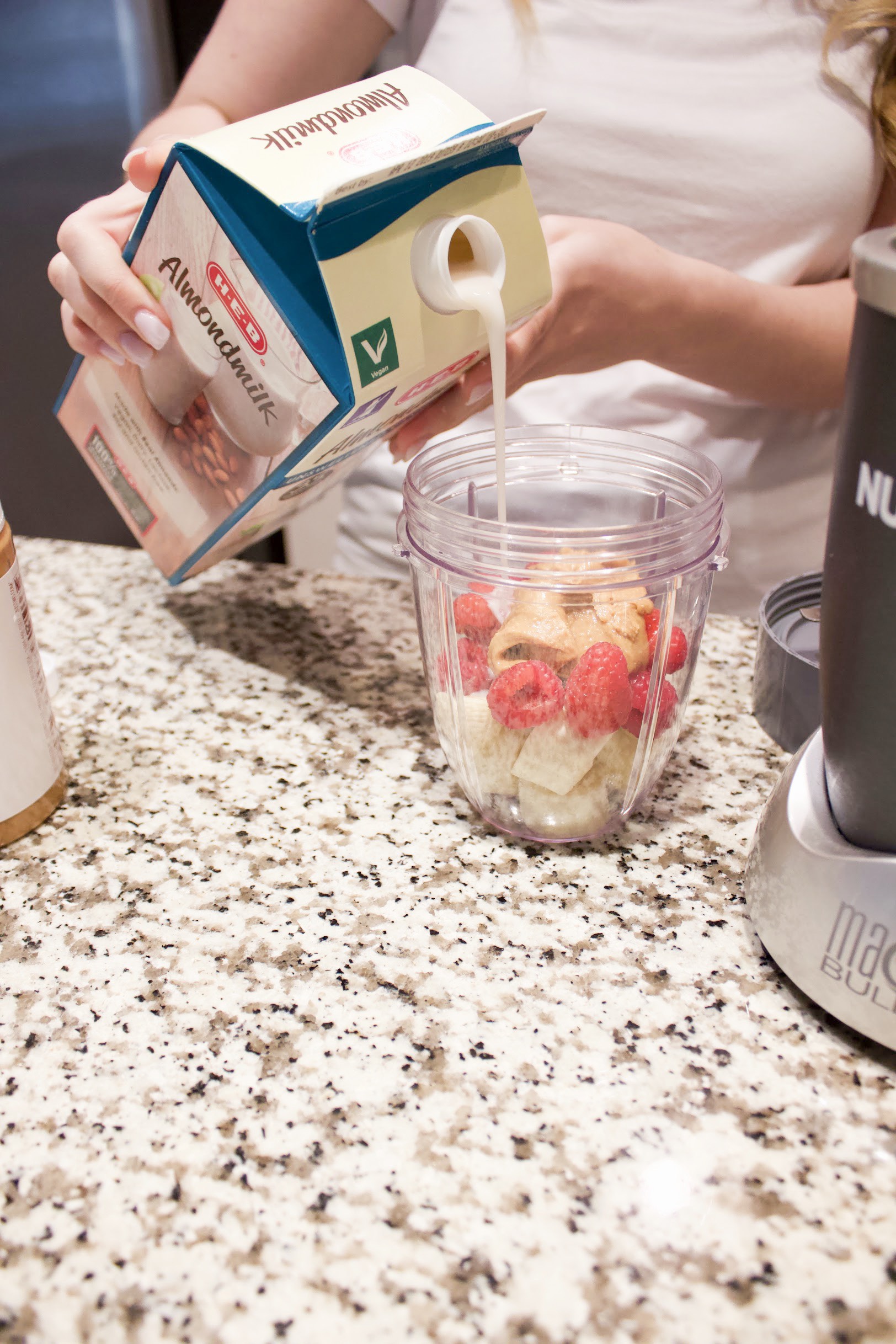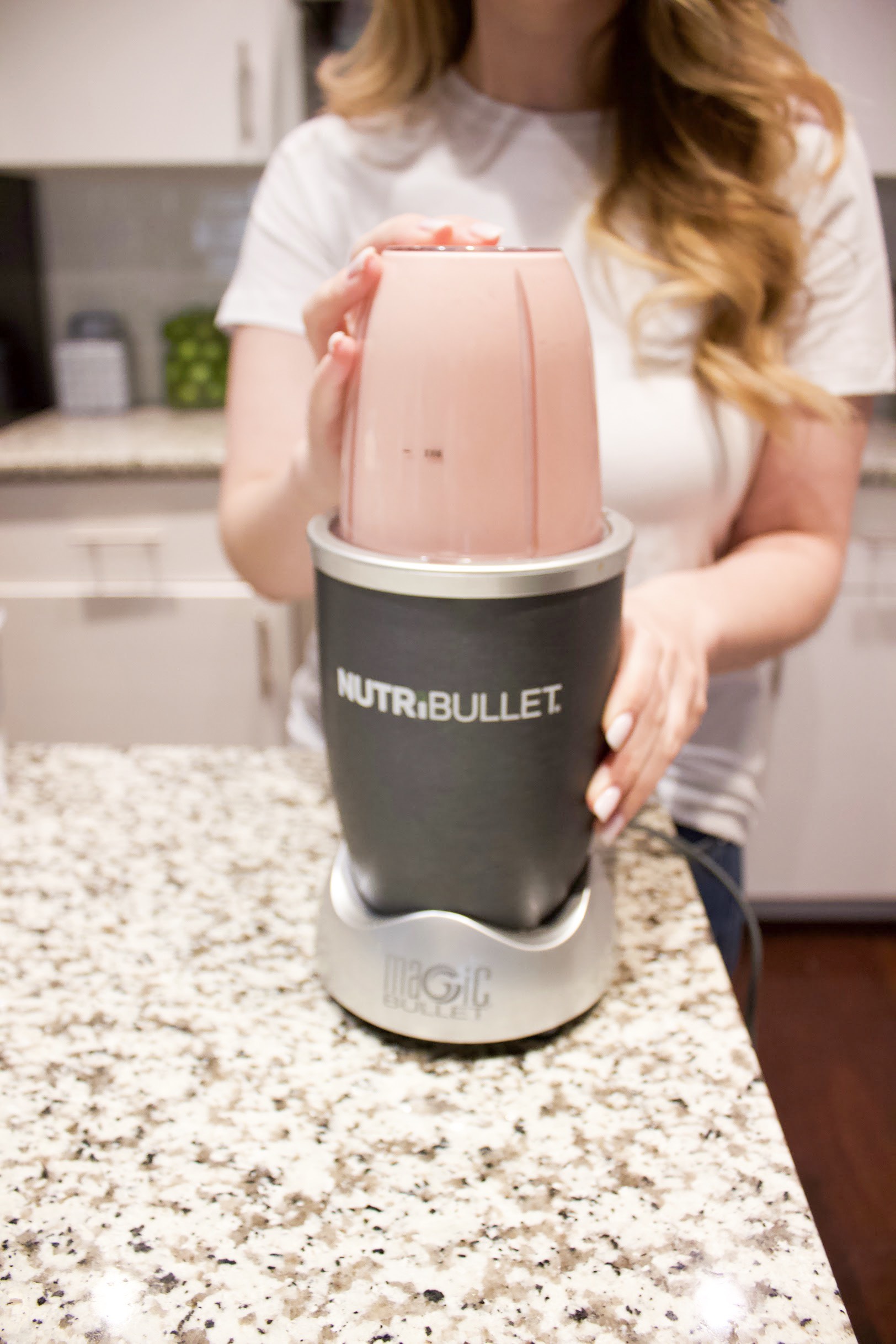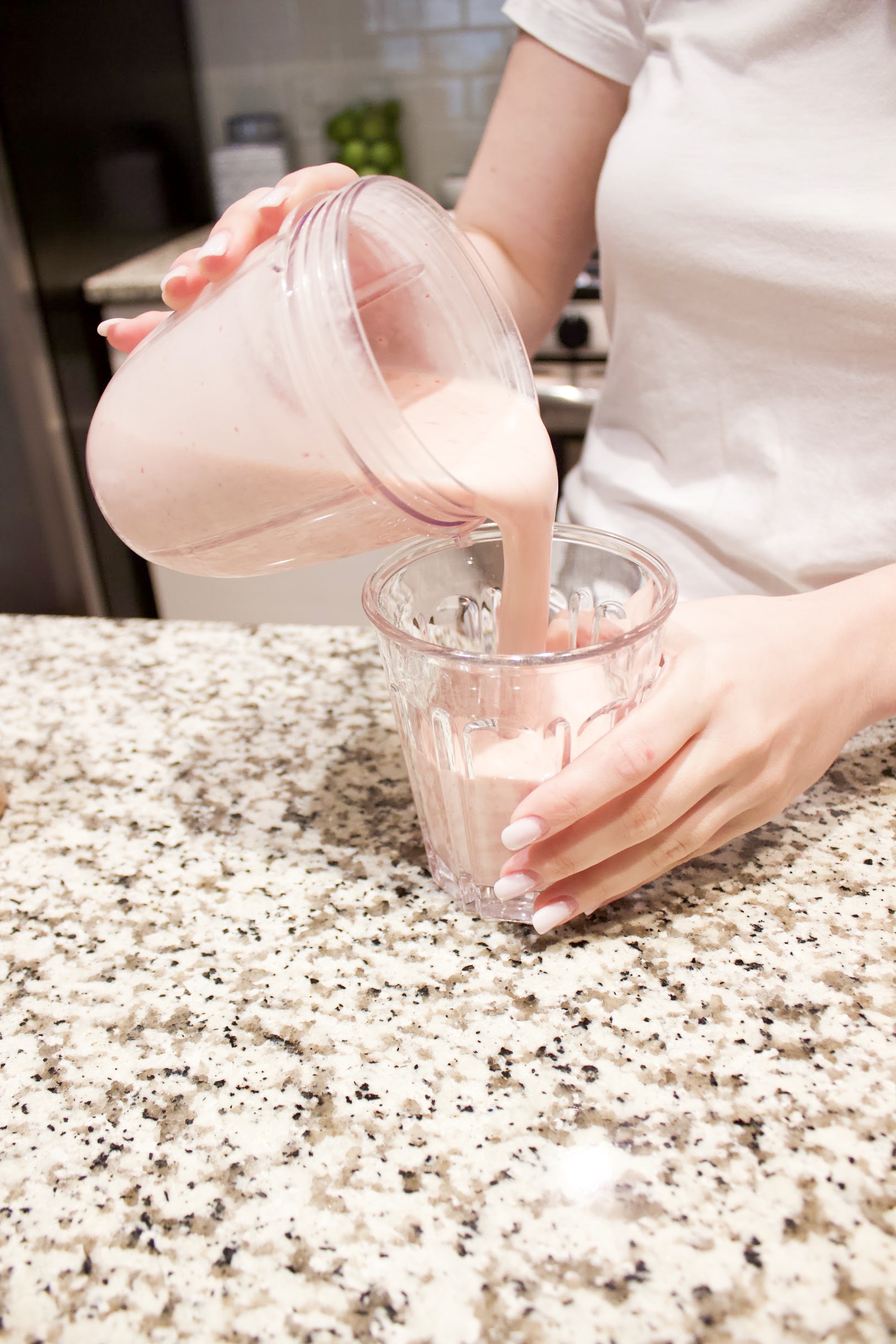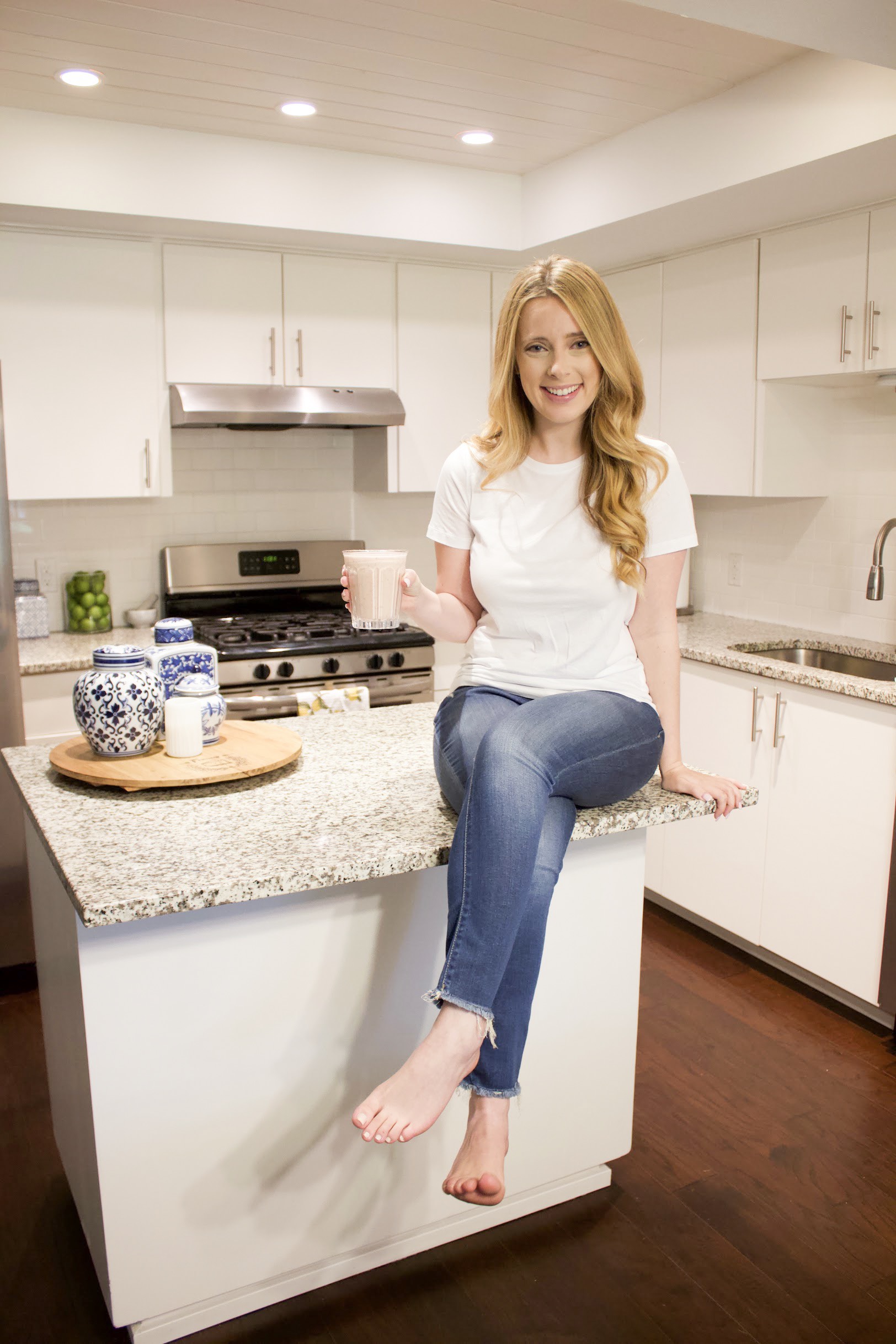 Smoothie Recipe:
1 Whole Banana

A Handful of Raspberries

Tbsp. of Peanut Butter (I use Justin's)

Unsweetened Vanilla Almondmilk

Ice Cubes
Drink Up!